New course!
The Parent-To-Be: A Daily Dad Parenting Challenge
"I Struggle And Overcome"
Luctor et Emergo
Kids don't need a helicopter parent. They don't need a parent bulldozing over ever obstacle either. Let your child struggle, but show them support. They will grow into a capable individual.
"Time Flies"
Tempus Fugit
All time can be quality time. Take walks, throw the ball, cook some dinner. Time flies, and it will be the little things your kid remembers.
Featured product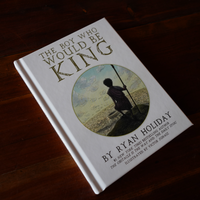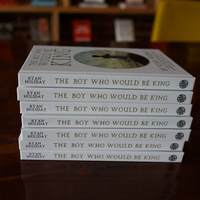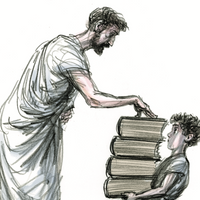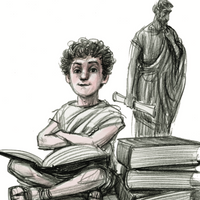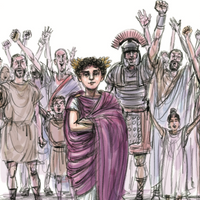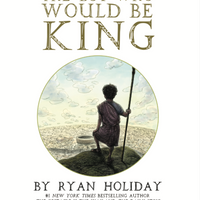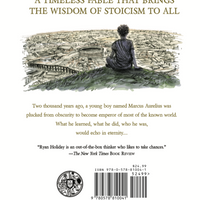 The Boy Who Would Be King: A Fable About Marcus Aurelius
A new book from bestselling author Ryan Holiday
For a signed and personalized version of The Boy Who Would Be King, click here.
It's one of the most incredible stories in all of history.
A young boy, out of nowhere, is chosen to be the emperor of most of the known world. 
What he learned, what he did, who he was, would echo in eternity. 
In the year 138 CE, Hadrian, the emperor of Rome, chose Marcus Aurelius to succeed him. He knew no one was born ready for the job, so he arranged for the young boy's education. 
The greatest philosophers of the day were assigned to teach him, and all threw themselves at the almost inhuman task of preparing someone for absolute power. 
It's a parable for life, really. The gods, fate, someone chooses something for us, calls us to something. Will we answer? Will we step up? Will we achieve the greatness within us?
Marcus Aurelius did. Absolute power not only didn't corrupt, it made him better. We marvel at him centuries later—this man who thought he would not be remembered, that posthumous fame was worthless—stands today more famous than ever. A hero to millions. 
And now, that parable has been illustrated and told for all ages in a new book: The Boy Who Would Be King. 
This 100-page book is written by bestselling author Ryan Holiday and illustrated by the illustrious Victor Juhasz. Each page tells the story of Marcus's rise to power through Ryan's words and Victor's illustrations. 
The book includes:
82 exclusive illustrations from Victor Juhasz
An illustrated "journey map" showing the journeys of Marcus Aurelius
Over 100 pages of writing from Ryan Holiday
The book is produced from start to finish by Daily Stoic and printed here in the United States.
As a special bonus, you'll get a FREE audiobook version as well. Simply check out through our website here, and you'll automatically get the free audiobook.
The timeless tale is told for all ages and makes a great gift.
--
"I don't have many rules in life, but one I never break is: If Ryan Holiday writes a book, I read it as soon as I can get my hands on it." —Brian Koppelman, screenwriter and director, Rounders, Ocean's Thirteen and Billions
"Ryan Holiday is a national treasure and a master in the field of self-mastery." —Steven Pressfield, bestselling author of The War of Art and The Artist's Journey
"Ryan Holiday is one of the brilliant writers and minds of our time." —Jon Gordon, author of The Energy Bus